Breaking with public opinion nationally, Massachusetts residents, by a slim majority, say they favor allowing gays to marry, a new Boston Globe/WBZ-TV poll shows.
Advertisement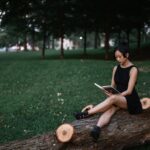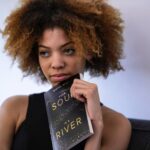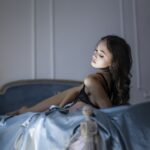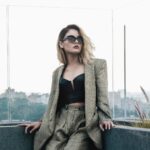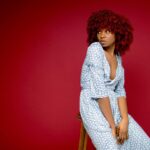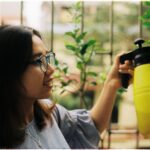 In the survey, 50 percent supported legalizing gay and lesbian marriages, while 44 percent said they oppose it. Those figures are in sharp contrast to national polls in recent years. A Kaiser Family Foundation survey in 2000 found that 55 percent of Americans questioned opposed gay marriage, while 39 percent supported it. A Pew Center poll in 2001 showed only 35 percent of people favor same-sex marriage.
The Globe/WBZ poll found stronger support among Massachusetts residents for civil unions than for gay marriage.
The state's highest court is currently considering whether to permit gay couples to marry, a case that is being closely watched nationwide. If the Supreme Judicial Court legalizes gay marriage, some legislators, including House Speaker Thomas M. Finneran, have said they will try to amend the state constitution to undo the decision.
Any such move would have to be approved by two-thirds majorities in two consecutive sessions of the Legislature and by the voters.
The Globe/WBZ poll, taken last week by KRC Communications Research, has a margin of error of plus or minus 5 percentage points.
It shows that young people in Massachusetts are far more likely to favor marriage for gays than are older residents. Among those between 18 and 39 years old, 62 percent supported legalizing same-sex marriage, and 33 percent opposed it. For those between 40 and 64 years of age, 53 percent voiced support, while 42 percent said they opposed legalizing gay marriages. Those over 65 had the strongest opposition, with 69 percent against it, and 21 percent in favor.
The issue also divides men and women. Women in the survey support same-sex marriage, 55 to 38 percent; men oppose it 50 to 45 percent.
Like the rest of the nation, Massachusetts residents are more comfortable with legalizing gay and lesbian civil unions than homosexual marriages. The poll found 58 percent backing the idea, while 35 percent oppose it. In the nationwide Kaiser poll, those surveyed supported civil unions, 47 to 42 percent.
The legal status of gay relationships has been a hotly debated question in this state. The SJC heard arguments in February from seven gay couples who hope to make Massachusetts the first state to sanction same-sex marriage. A proposal to ban such marriages was killed in the Legislature last year when then-Senate President Thomas F. Birmingham used a procedural maneuver to avoid a vote.
One of the residents surveyed in the Globe poll, Laurain Ruddeforth, a full-time student and Dunkin' Donuts employee, said she believes that gays and lesbians should be given the same status as heterosexual couples. "I know a lot of gay couples who have been together a long time and they should have the same rights as anyone else to be together," said Ruddeforth, a Democrat from Springfield.
Rosemary Bauer, a retiree from Medway, has a strongly different view. "People can do whatever they want and live however they'd like," she said, "but I don't think it should be legalized. It's not normal."
The poll also shows support for the death penalty slipping in Massachusetts, though a majority still back it. The survey of 400 Massachusetts residents found 53 percent back capital punishment, 41 percent voicing opposition. This issue, too, revealed a gender gap, with 60 percent of men supporting the death penalty, compared with 48 percent of women.
Though the question was worded somewhat differently, a Globe poll in April 1996 found stronger backing for capital punishment. In that survey, 65 percent supported "the death penalty for certain crimes," while 26 percent opposed it.
The decline in public support for capital punishment in the last several years comes as new DNA evidence has proven the innocence of death row inmates around the country.
Also, crime, once a major issue on the public's mind, barely registers as a concern in the poll. Only 1 percent of those surveyed listed crime as the most important issue facing Massachusetts.
Crime in previous years was of major concern to voters, equal to jobs and the economy. A February, 1994 poll taken by KRC Communications for the Globe and WBZ-TV showed 29 percent of those surveyed listing crime a priority issue for them.
Globe correspondent Cyndi Roy contributed to this report.